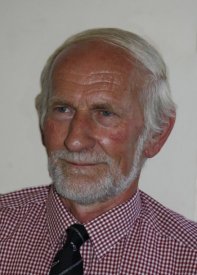 The Old Brymorians Association has been up and running in its present form for the past 15 years.
As many of you Old Boys may be aware, there have been a few false starts in setting up the OBA since Brymore School was founded in 1952, and then becoming an Academy in September 2013. However, with vision, foresight and dogged determination from the current OBA Committee, we can now boast a membership of over 400 Old Boys.

The main aims of the OBA, as written in our Constitution are:


Act as an "alma mater" association for Brymore Academy
Promote the interest of Brymore and pupils to the wider public
Support the endeavours of the Governors, Headteacher and Staff of Brymore
Assist in fundraising enterprises of benefit to the pupils with particular emphasis on the provision of financial support in various circumstances
To promote contact between boys of Brymore, both past and present
The yearly subscription of £20 to become an Old Boy, together with the proceeds of the annual Summer Draw and some very generous donations, have helped to raise in excess of £151,000 since 2005 for financial support for the less fortunate boys to attend Brymore Academy. In addition, monies have been given to Brymore for new beehives, the fruit cage renewal in the Walled Garden, bean bag cushions for the Learning Resource Centre, a chicken house and 2-way radios for water-based activities. We now offer a NEW Student membership of £30 to the
Year 11 leavers which entitles them to a 3-year subscription whilst they may still be in full time education.
By belonging to the OBA, not only does it provide the satisfaction of raising money for financial support, but also through The Spur magazine, produced annually by the OBA, Old Boys can keep in touch with life at Brymore, and of course with what other Old Boys may be doing with their lives since leaving the Academy.
The OBA always has a presence at Brymore Open Day and Country Fair which is normally held on the last Saturday in June every year. If you have not attended this event before, do try and come as it is an exceptional day out with plenty to see and do. The OBA hold their Annual General Meeting after this event, followed by a social drinks and buffet supper evening.
In October each year we have resurrected Pym's Night Supper – a truly wonderful event not to be missed, where Brymore produce is used for the meal if at all possible, rounding off the occasion with an interesting After Dinner Guest Speaker.
None of the above would be possible without the goodwill of Old Brymorians, the hardworking OBA Committee and their wives, partners and friends and the generous hospitality shown to us by all the staff at Brymore. Thank you one and all.
On a personal note, I hope that you enjoy our website and the information that it provides. If you are not a member of the OBA and wish to join, further details are available within the website.
However, it must be said that the OBA communication with the membership is only as good as the information that you provide us. Please keep us updated if there is a change in your circumstances – your bank details for the standing order payment, your email address or change of address if you move. We are hoping to keep postal costs down now by sending out the information about coming events electronically. So, it is down to you to keep us updated please.
Peter G Harris
1959 - 1963